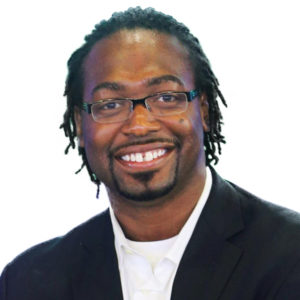 My name is Kalimah Priforce and I am a registered Democrat running for the non-partisan Emeryville City Council for the November, 8th, 2022 election.
Creating this site is a labor of love, because it combines several aspects of my campaign.
In the fast-growing tech industry, whenever there is a product launch, new documentation is created to support that product.
The Vote@Priforce campaign is a new political force of nature and to document our growth, changes, and key learnings - we created this platform page for you.
Within the first week of announcing my bid for city council, several interest groups reached out to me.
It's a common routine: They send over a questionnaire, I respond at length to their inquiries, my answers are then posted to their community where they are vetted by the collective.
The problem is that with so many organizations and their websites, there isn't a one-stop-shop to get all of my answers on the issues that matter most to you.
Voila! Now there is.
Also, there is a lot of information I come across that I would prefer they be shared with my potential constituents and even my political colleagues running for the same seats.
A knowledge sharing economy is my vision for an equitable democracy and Emeryville is where it all begins for me. It begins with you.
Be the change you want to see in the world is attributed to Mahatma Gandhi, but that's not exactly accurate. Here's what he actually says:
"We but mirror the world. All the tendencies present in the outer world are to be found in the world of our body. If we could change ourselves, the tendencies in the world would also change. As a man changes his own nature, so does the attitude of the world change towards him. This is the divine mystery supreme. A wonderful thing it is and the source of our happiness. We need not wait to see what others do." – Mahatma Gandhi
I'm a big fan of that last line: We need not wait to see what others do. That is definitely how I approach social change. Lead and the rest will follow.
Government can not and should not solve all our problems. What government can do is make certain that obstacles are removed from the trajectories of people's lives, safeguard public health and safety, and ensure that laws are adhered to that do not contradict the human condition.
Be the Change invites everyone to participate in public service for public benefit. That is why I am running for office.
There will be lots to unpack that I will be posting to this platform. Since these are "static" pages, discussions and comments will be located at the Vote@Priforce public forum.
Don't forget to register to vote here and thank you for allowing me to serve.
Special shoutout to Phil @ Hostwiki.com. For all your Wiki.js needs, check out Hostwiki. They are the best at what they do.